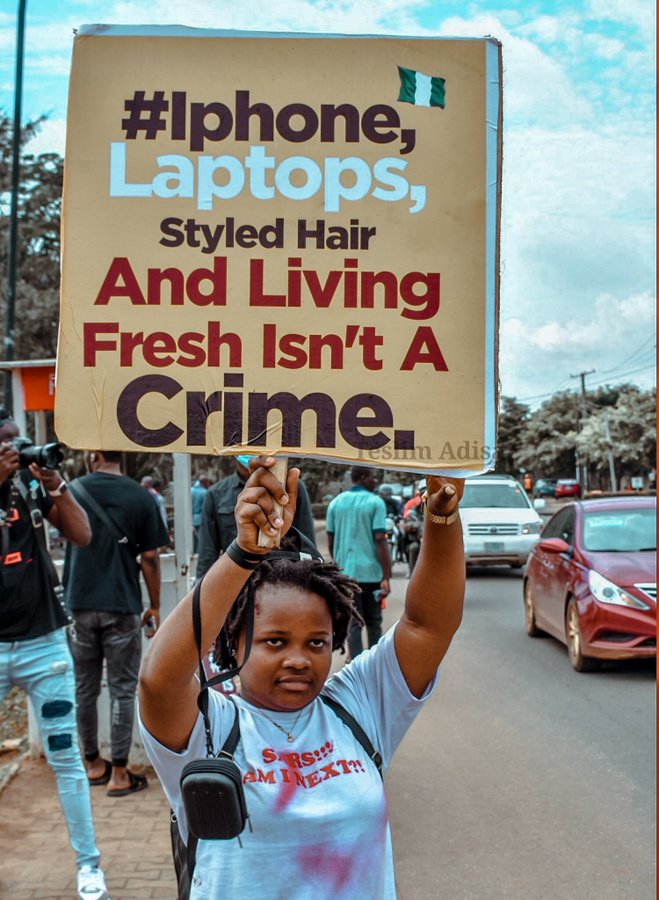 If there ever was a time for our voices to be heard collectively, it is now. Now that we are united against a common enemy – the Special Anti-Robbery Squad (SARS). The #EndSARS movement is one that is without tribe or religion or class orgender. It touches us all.
Over the past few years there have been several calls for the Nigerian government to reform, disband, end SARS. Anything to stop the countless reports of police brutality and murder. In the past few days, young Nigerians have once again come together to demand that their voices be heard as they have staged protests across the country. The protest is happening everywhere. Lagos State. Osun State. Abuja. Ibadan. Ado Ekiti.
This is not the first time this particular protest, with the same #EndSARS tag, is being staged. But hopefully this is the last.
At this time, the decision is on you on how you want to be an ally, amplifier or an advocate!
Here are some ways you can be a part of the #EndSARS movement: